ebox wifi 01 – working on iPhone
I have had a solar panel and invertor on my bongo for quite some time. I used to use an android app which whilst clunky, did work. Having upgraded to Apple computers/phone some 2 years ago now, i've never been able to get the app to work.
With my enthuasium for getting back out in the bongo with my portable amateur radio, i wanted to see if I could get the reporting app working, as this would be useful for power consumption when using the IC-705.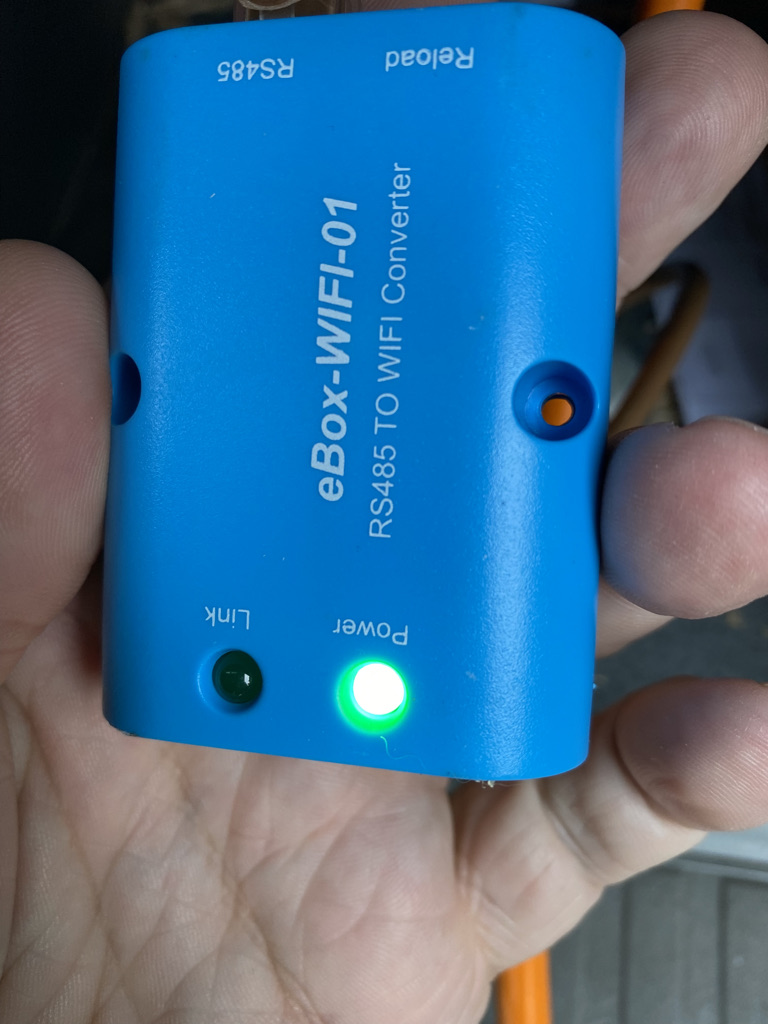 For those who are not familar, the unit I'm describing is the eBox-WIFI-01 as shown top left. This is going into the MPPT Solar Charge unit ethernet port. There is a blue-tooth version, which is apparently just as flawed.
I spent 15 minutes fiddling around with the iPhone settings and trawling the internet, some recommended disabling 'data' on the phone, but that didnt work for me either. Here I'm using an iPhone 11 Pro Max with IOS 14.6, but I've never been previously be able to get this app to run.
The app is the EP-01 on the App Store.

It has lots of negative reviews for it not working.
These are the steps I took to make it work.
Ensure the app is closed on your phone (if its open, swish it up to close it)
Go into Airplane mode to disable (seemingly) all forms of data
From Privacy turn Location Services OFF
Turn on wifi *only* do not connect to any found wifi networks
Open the app, select Wifi, then the wifi network, in this case 'ebox-<random string>
Enjoy the data in the app !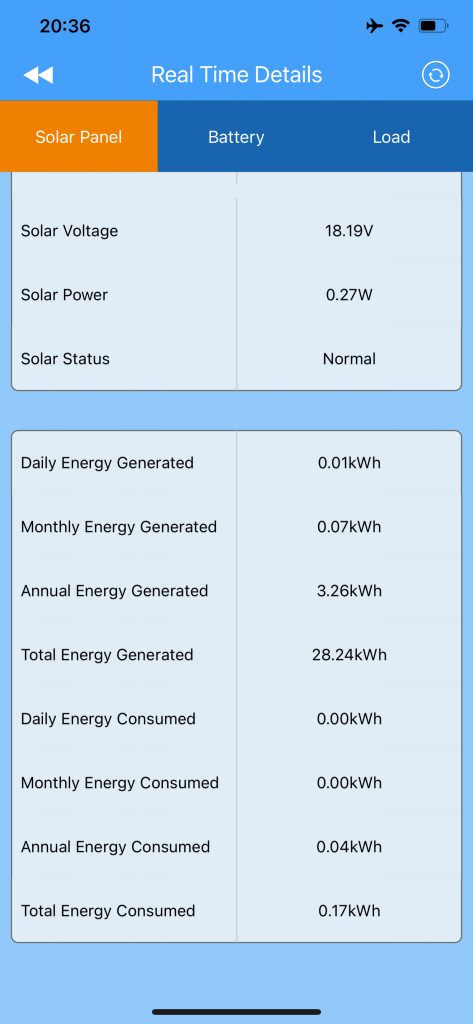 This is the first time I seen this app working in IOS, and subsquently the first time I had seen the values in over 2 years. I was quite impressed with the amount of total energy my little 100W solar panel had generated in the years it had been on the top of my Bongo.
Whilst fiddly, at least I now had access to the data and 'load' section for when I setup the IC-705 via the Bongo power supply. Wether it will suffer electrical man-made radio interference (RFI/QRM) has yet to be seen, and you'll find more about that on my hamradio site 🙂