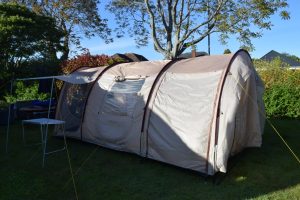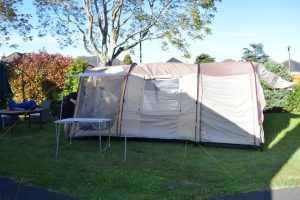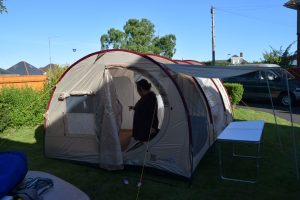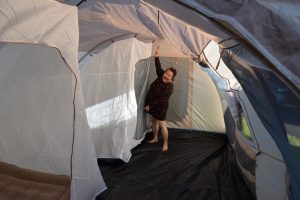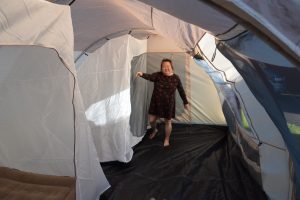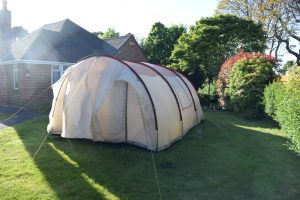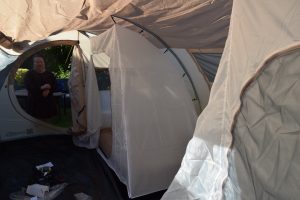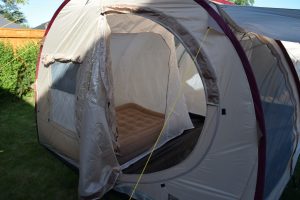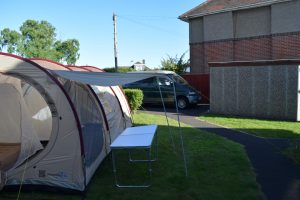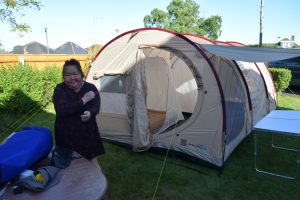 So the orginally ordered awning didnt arrive, so I go the Skandika Esbjerg Travel 4 Minivan Tent from Amazon and using one of their own couriers.

It took me about 2-3 hours to put on my own first time out, but I'm sure with practice I would get quicker. It was a pleasent Sunday afternoon and the results are really good.
I would say that the tent is really huge, and when attached to the bongo will make it into a impressive camping experience !
I also got some inflatable mataresses which worked well. I tested one out, and had a couple of hours kip in the garden !
Putting the tent away was pretty straight forward as well, and with some help from Panda we got it all back in the back !
Roll on bongo adventures with the massive tent !